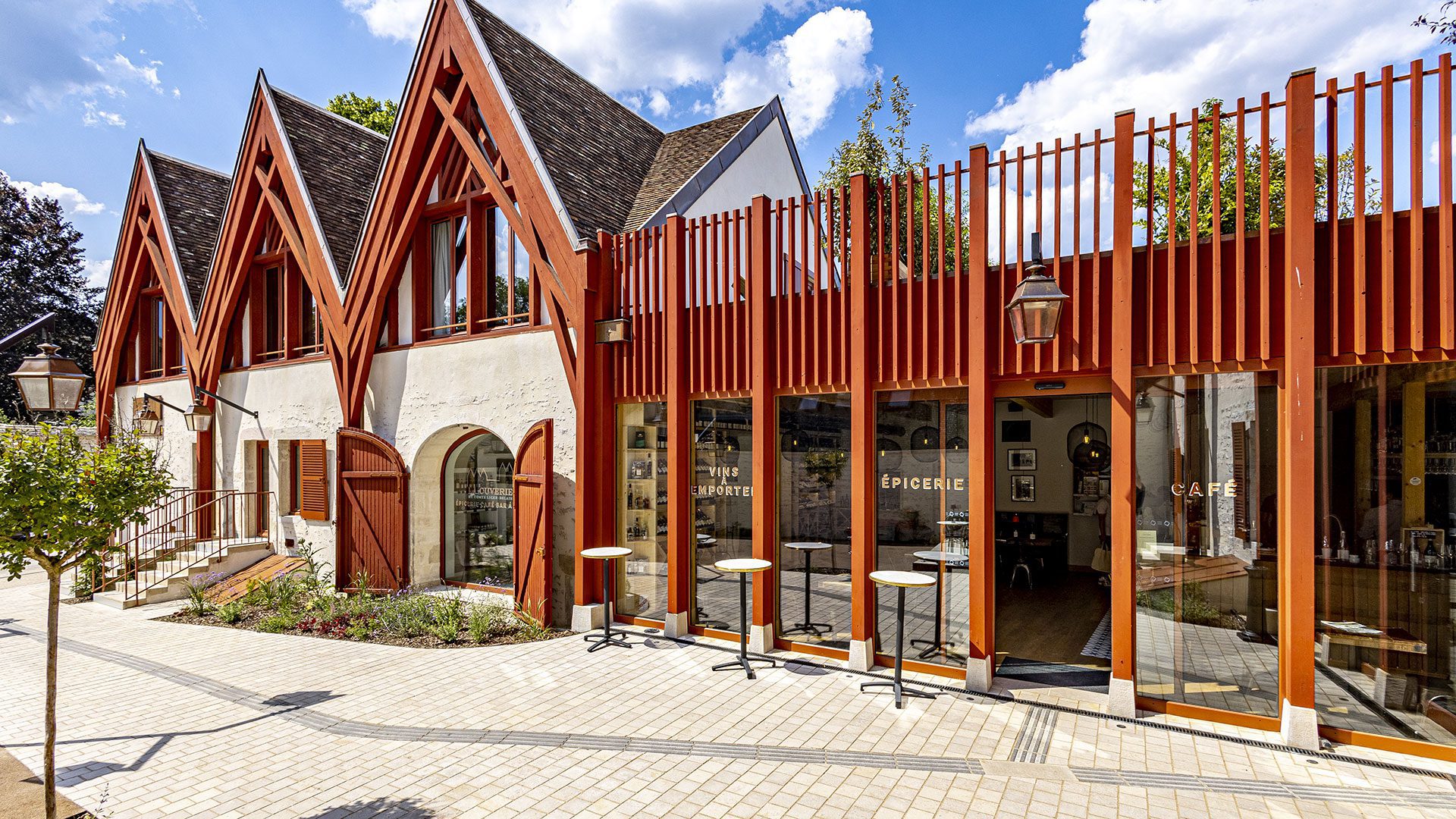 PERSONAL DATA MANAGEMENT POLICY
1. General
La Cuverie de Vosne (5 rue de Mayence), in its capacity as data controller, attaches great importance to the protection and respect of your privacy. The purpose of this policy is to inform you of our practices concerning the collection, use and sharing of information that you may provide to us via our Internet site (the "Site"). La Cuverie de Vosne will hereafter be referred to as "La Cuverie de Vosne", "we" or "us".
This policy (together with our General Conditions of Use and any document referred to therein and our Cookies Charter) sets out how we treat the personal data that we collect and that you provide to us. Please read this document carefully so that you are aware of and understand our practices in relation to the processing of your personal data by us.
a Cuverie de Vosne (5 rue de Mayence), en sa qualité de responsable du traitement, attache une grande importance à la protection et au respect de votre vie privée. La présente politique vise à vous informer de nos pratiques concernant la collecte, l'utilisation et le partage des informations que vous êtes amenés à nous fournir par le biais de notre site internet (le « Site »). La Cuverie de Vosne sera désignée par la suite en tant que « La Cuverie de Vosne », « nous » ou « notre ».
Cette politique (ainsi que nos Conditions générales d'utilisation et tout document auquel il y est fait référence ainsi que notre Charte sur les Cookies) présente la manière dont nous traitons les données personnelles que nous recueillons et que vous nous fournissez. Nous vous invitons à lire attentivement le présent document pour connaître et comprendre nos pratiques quant aux traitements de vos données personnelles que nous mettons en œuvre.
2. The information we collect
We may collect and process the following data:
2.1. The information you send us directly
When you use our Site, you may provide us with information, some of which may identify you ("Personal Data"). This is particularly the case when you fill in forms, when you contact us – whether by telephone, email or any other means of communication – or when you inform us of a problem.
This information includes the following data:
2.1.1. The data required to use the services we provide on our Site or to access any other service provided by us. This data includes your first and last name, e-mail address and telephone number;Les données nécessaires à l'utilisation des services que nous fournissons sur notre Site ou à l'accès à tout autre service fournis par nous. Ces données sont notamment vos nom et prénom, adresse e-mail et numéro de téléphone ;
2.1.2. A postal address;
2.1.3. A copy of all exchanges between you and La Cuverie de Vosne ;
2.1.4. Data that we may ask you to provide when you report a problem with our services, such as the purpose of your request for assistance;
2.2. The data we collect automatically
2.2.1. In the event that you connect to our services by using the social network functionalities made available to you, La Cuverie de Vosne is likely to collect some of your Personal Data when you interact with the functionalities of these social networks, such as the "Like" functionalities.
2.2.2. During each of your visits, we may collect, in accordance with applicable legislation and with your consent, where applicable, information relating to the devices on which you use our services or the networks from which you access our services, such as in particular your IP addresses, connection data, types and versions of Internet browsers used, types and versions of your browser's plugins, operating systems and platforms, data concerning your browsing on our Site, in particular your browsing on the different URL pages of our Site, the content you access or consult, the search terms used, download errors, the duration of consultation of certain pages, the advertising identifier of your device, interactions with the page as well as any telephone number used to contact us. Among the technologies used to collect this information, we make particular use of cookies (to find out more on this subject, please refer to our Charte sur les Cookies).
2.3. How long we keep your data
2.3.1. Your Data is archived 2 years after your last use of our Site.
3. How do we use the data we collect?
We use the data we collect to:
3.1. to perform the contracts entered into between you and us and to provide you with the information and services you have requested;
3.2. to send you information about our services by e-mail or any other means of communication;
3.3. to send you, in accordance with applicable legal provisions and with your consent where required by law, marketing, advertising and promotional messages and information relating to the use of our services, or to suggest and advise you of services which may be of interest to you. We may also use your data to send you advertising messages that may be of interest to you on social networking platforms or third party sites. If you would like more information on this subject, we invite you to read the contractual documents of these platforms;
3.4. to inform you of changes to our services;
3.5. to improve and optimise our Site, in particular to ensure that the display of our content is adapted to your device;
3.6. to enable you to use the interactive features of our services if you so wish;
4. Targeted advertising and e-mails we send you
In accordance with applicable law and with your consent where required, we may use the data you provide to us on our Site for marketing purposes (for example to (i) send you our newsletters, (ii) send you invitations to our events or other communications which may be of interest to you and (iii) display targeted advertising on social media platforms or third party sites).
With respect to promotional emails: You may withdraw your consent at any time by (i) unchecking the relevant box in your account, (ii) clicking on the unsubscribe link provided in each of our communications or (iii) contacting us as described in section 13 below.
With regard to targeted advertising:
On social networking platforms (e.g. Facebook, Twitter): you may object to this processing at any time by configuring the settings relating to advertising in your account ;
On third party sites: you can refer to our Cookies Charter to understand how to withdraw your consent.
5. Cookies and similar technologies
To find out more, see our Cookies Charter.
6. Links to other websites and social networks
Our Sites contain links to the websites of our partners or third-party companies. Please note that these websites have their own confidentiality policies and that we decline all responsibility for the use made by these sites of the information collected when you click on these links. We invite you to read the confidentiality policies of these sites before sending them your Personal Data.
7. Changes to our privacy policy
We may occasionally modify this confidentiality policy. When this is necessary, we will inform you and/or ask for your agreement. We advise you to check this page regularly for any changes or updates to our privacy policy.
8. Contact
We may occasionally modify this confidentiality policy. If we do so, we will inform you and/or ask for your consent. We advise you to check this page regularly for any changes or updates to our privacy policy.