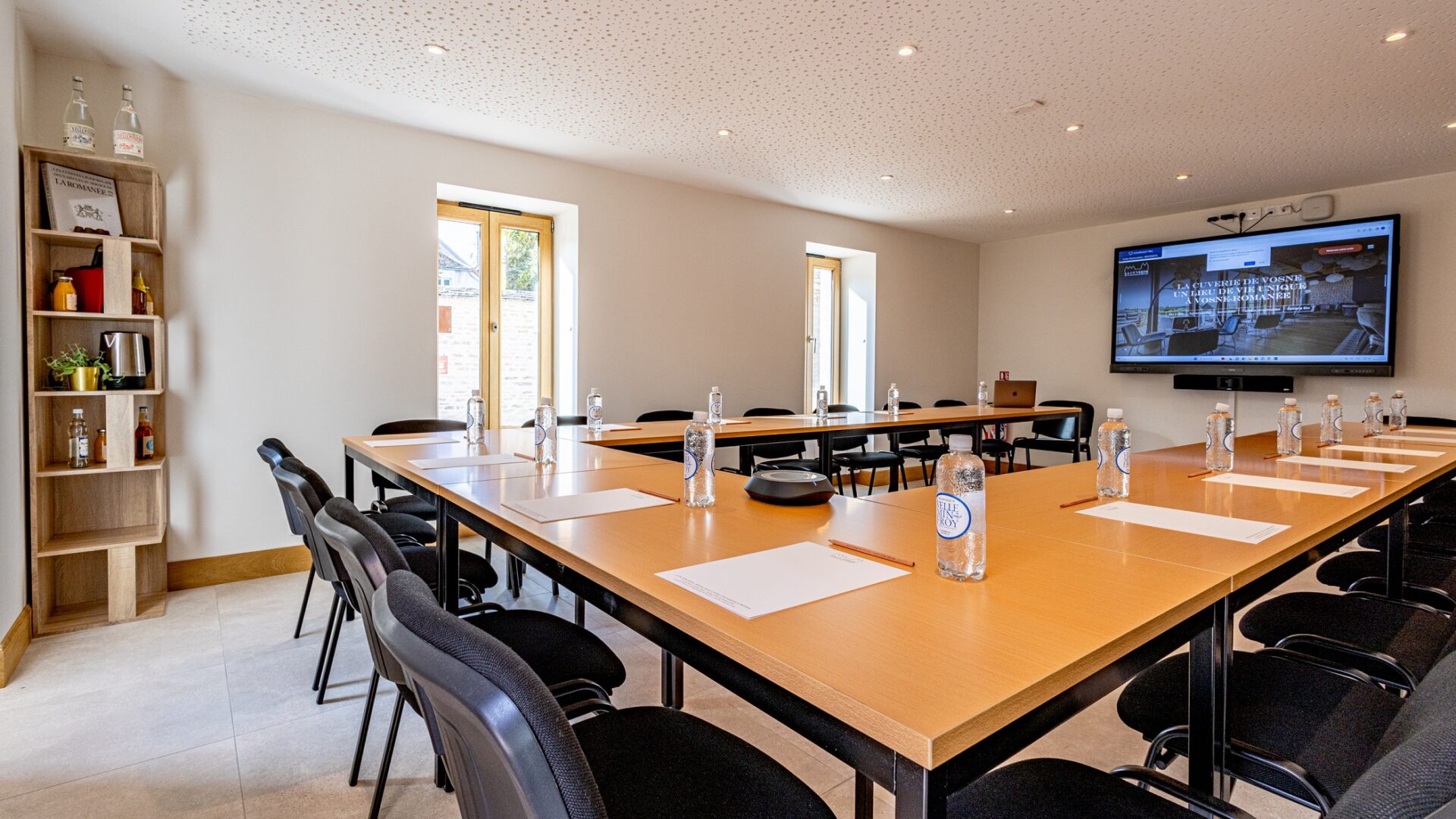 Seminars in the heart of the vineyards between Beaune and Dijon
If you want to organize a seminar less than 20 kilometres from Dijon and Beaune, in the heart of the Burgundy vineyards, we have the turnkey solution for you.
Our meeting room is equipped with state-of-the-art technology (large interactive touch screen, video-conferencing system, etc.) and can accommodate groups of up to 20 people.
Would you like to relax between two working sessions? Our wine bar welcomes you for a break with platters of charcuteries, cheeses and fine bottles to share.
Would you like a fun workshop on tasting wines from Burgundy or elsewhere? Our sommeliers are on hand to help you discover them.
Indicative prices (non-contractual) :
Simple" hire of the meeting room for the day (including hot drinks and pastries, water and snacks): 500 euros excluding VAT
Full-day rental of the meeting room (with hot drinks, pastries, water and snacks) and lunch: 300 euros excluding VAT for room rental and a minimum consumption of 300 euros for lunch.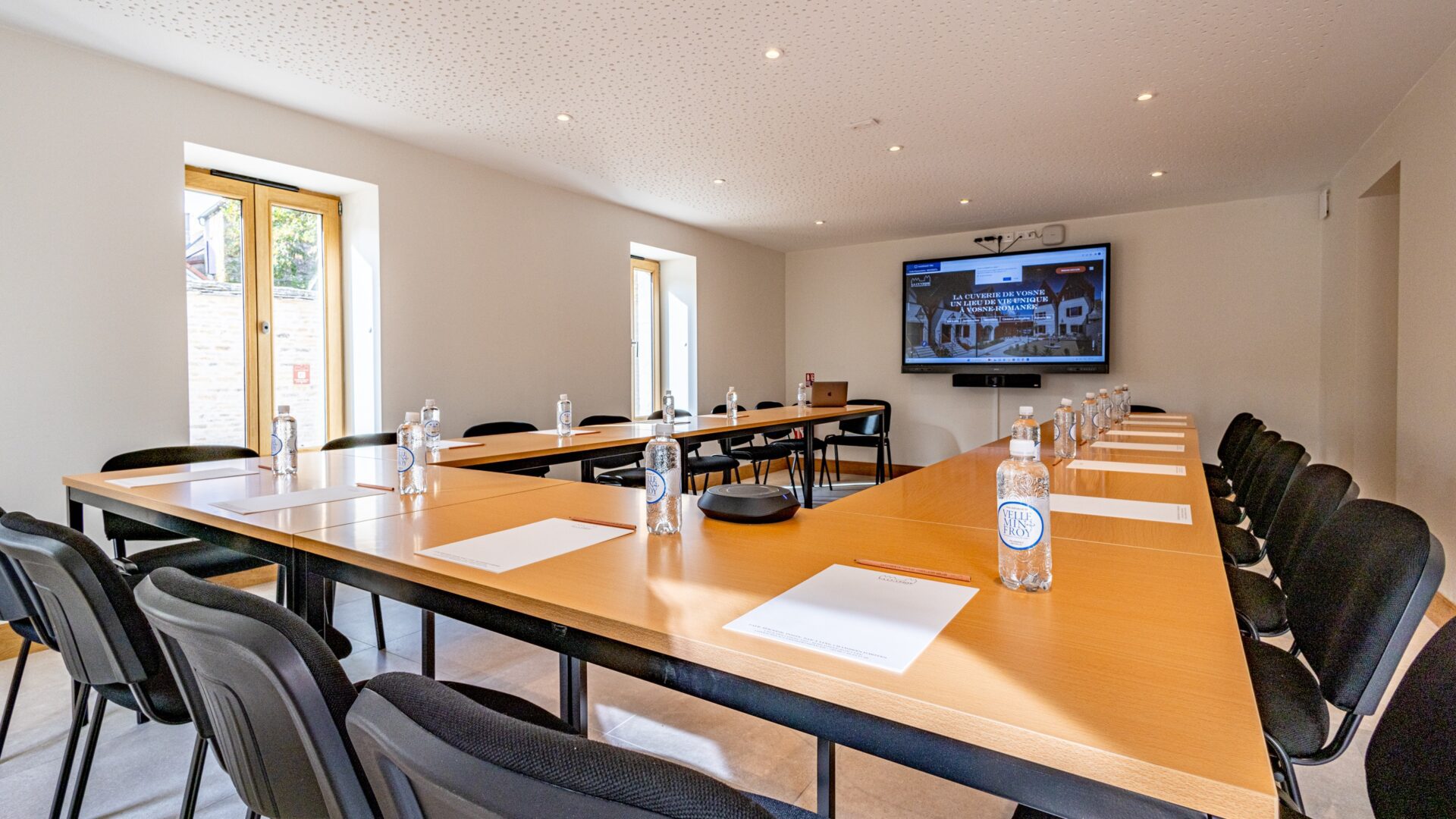 Contact us
By phone : +33 7 88 23 17 38